H.L. Pamela Carey - Centenarian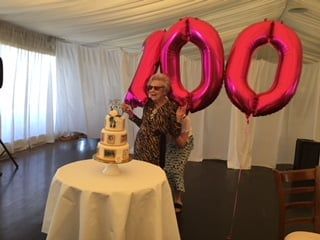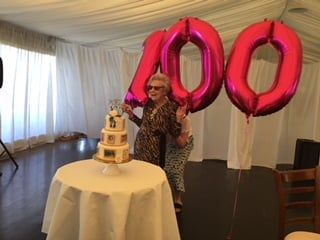 What do centenarians have in common?
The habits and surroundings of centenarians vary from country to country, but the one specific thing that they have in common is their positivity. When difficult situations arise, whether it's the death of a loved one or illness, they're resilient, they adapt, and they stay optimistic.
And that is our H.L. Pamela Carey who celebrated her 100th Birthday on the 16th November with family and friends
H.L. Pam has been a member of the Order of the Amaranth for many years and her positive approach to life is one to be admired and she is an inspiration to us all