Encouraged to do more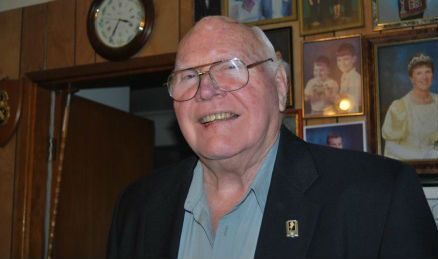 We all respond to a word of thanks, we are encouraged to do more, to go the second mile and help others.

Mr. Sydney Weller is the husband of Past Grand Royal Matron H.L. Carol Weller Syd has been awarded a Medal of the Order of Australia (OAM).

Sydney Weller has been honoured for his service to rugby league and the community.

Mr. Weller has lived in Nowra all his life. Here's a story worth telling he came into the world being born on the Nowra Bridge in the back of a sulky. His Dad the late Syd Weller P.G.R.P., was away at war and his mother Pearl, was being taken to hospital.

Syd isn't a member of Amaranth but is nevertheless he is an unsung hero of our Order having done so much over the years to advance the Order of the Amaranth, firstly as a good and supportive husband and secondly in his role as First Grand Principal and Grand Master of the United Supreme Grand Chapter of Mark and Royal Arch Masons of New South Wales and the Australian Capital Territory.

Well done Sydney Weller!!